I don't think most working mothers are thinking about the working mothers they often employ in their own homes. There's no real malice—or for that matter any real thought at all. It's more about a statement of need. I need my employee to be unfailingly reliable. Most traditional workplace employers feel the same. While women have been fighting for equal pay, fighting for traditionally held male jobs, fighting to be heard, fighting to break the glass ceiling—all that fighting has not translated downstream to their household employees. The standards that they want upheld in their professional work space are not necessarily applicable in the home setting. We hear that all too often first hand in our conversations when families are hiring childcare.
How would you feel if your boss said to you, "I'm sorry we can't hire you because you have young children. You won't be reliable and you will always put your children ahead of this job." WOW! That doesn't sound very enlightened in 2018.(Not to mention illegal.) We know women with young children report to work on time and manage to do their work every day. They figure it out because they have to make a living to provide for themselves and their families. And yet I can't tell you how many times prospective clients request that their nanny not have young children of her own.
This trickle down of women punishing other women for having children is not a good thing. Yet we have seen it happen for years. I refer to the nanny world as "working women working for working women". It's a circle. Help each other. As Claudia Kahn, a colleague, friend, and owner of The Help Company wrote in her insightful and articulate blog post: "In this most intimate relationship — it is painful to see one working woman reject another based solely on the fact that she is a mother.  That shared experience should be a bond, not a liability." Her blog is worth reading for sure. And if you have a nanny or you're in the process of hiring a nanny, I hope you that you can empower each other to achieve your respective goals.
I returned to my office late Friday afternoon and immediately knew something was wrong. Everyone had that deer in the headlights look. It was as though the sound was on mute.  What happened?
Unfortunately, it was something all too common in the nanny world. A nanny had been interviewed, offered a job, and had accepted the position. The parent assumed she was going to start on the agreed upon date. But now, she was not starting. Instead, she had taken another job.
What went wrong here and so many times in the past?
There was way too much time between the hire and start date. I know every parent wants to get his or her ducks in a row. It is so stressful to think about finding someone to leave your child with. We suggest that it takes between 2 to 8 weeks to find your match. But too much time between hire and start allows for things to unravel. And once again they did.
Sometimes, it is completely out of one's hands. The nanny's current employer's a) best friend, b) boss, c) sister-in-law has also offered the prospective nanny a job with an earlier start date.. For the same amount of money. Now you are left with no childcare and dwindling/ no maternity leave.
In other cases, the employer drops the ball. "I didn't send her the contract? I was sure I sent it." Nope, the official document was never signed and the nanny wasn't convinced it was a done deal, so she   continued to shop for offers until she got one she preferred. Lines of communication weren't kept open, and right before her expected start date, the parents and this office were left scrambling.
A few key takeaways:
First, please try to avoid a big gap between hire and start dates. While there's no magic number, we recommend no more than a month. (Though some planning can be done farther in advance to assure peace of mind.)
If there is a long time between, make sure you're in constant contact during that interim period.
Always have a signed contract with all terms spelled out–Including the start date.
Ok, it is a commercial holiday. You hate to give in to Hallmark. Personally I love the thought of dark chocolate and a special meal out. In fact,  I don't know too many women who don't want to feel appreciated on Valentine's Day. Especially when they are frantically juggling working and trying to raise a family. If you hate feeling ripped off by restaurants that have expensive set menus for the occasion, don't go on the actual date, Feb.14th (in case it slipped your mind). Make it the day before or after and reservations may be easier to snag. There is something very nice about having a real date with your partner at a location where there are no children in sight. Where there is no kids menu. It's just about the two of you. Carving out time is not easy but definitely worth the effort. When you do make that date, give us a call and we'll send a top notch babysitter for the evening so you don't have to worry about what's going on at home. Use Lyft or Uber. Even if it's just a 4 hour escape to be grownups, with no cares except deciding what to eat and drink. Give yourselves that time to spend alone, remembering when this kind of date wasn't such a big deal.
We love our White House Nannies tradition of sharing with you all the things we are thankful for. In particular, we are thankful for our amazing  nannies, wonderful clients, and great co-workers. We hope you all have a Very Happy Turkey Day!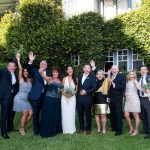 Barbara is thankful for:
The prospect of being in the same time zone with our children
ELASTIC waist bands
Wonderful friends and neighbors
An amazing WHN staff
Holidays with extended family
Dark chocolate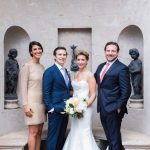 Richard is thankful for:
Constant reminders from my wife—about everything
Wildly observant critiques on the appropriateness of my attire
Earplugs
Sunday golf outings
Our children and their spouses
Things that crunch
Earplugs
—Richard as written by his wife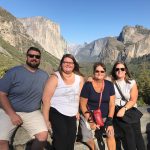 Stephanie is thankful for:
Family Vacations
Holiday Sales
My Amazing Husband
Wawa Hoagies
Really Great Co-Workers at WHN
Netflix and Hulu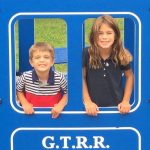 Annie is thankful for:
My two determined and creative kids
My loving husband
1 school drop off
Local family members
Laughter in the office
Our dedicated WHN nannies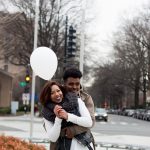 Alexis is thankful for:
Pizza
Brooke and Phil and their amazing smaller humans
My amazing grandparents
Coffee
Ean
Fuzzy robes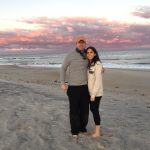 Denise is thankful for:
Bob
Amazing/Supportive Family
Life long friends that are like family
Netflix: Stranger Things & Grey's Anatomy
Wonderful team at WHN (including our devoted nannies)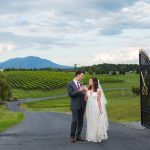 Brittany is thankful for:
My new husband, even the in-laws
Family & friends who travel across the country
The opportunity to help caregivers and families
WMATA stepping up their game
Vineyards with mountain views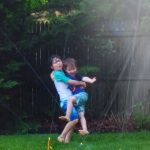 Michelle is thankful for:
Being a mom to two amazing little boys
My loving, hardworking husband who is a wonderful dad to our boys
Days that I don't have to break-up fights between my two boys
Strong Coffee in the morning – to help me keep up with my two boys
Being a part of the WHN team for the past 9 years
Chrissy Teigen has joined a club she never wanted to belong to and is helping make it ok for new moms to acknowledge some of those negative feelings that don't feel ok to have. After all, she really does have it all. Successful, rich, happily married and the list goes on. If she can experience postpartum depression, anyone can. Teigen joins celebrities who've come forward with confessions of postpartum issues, including Brooke Shields, Courteney Cox and Gwyneth Paltrow. If it can strike them, it can afflict anyone. I don't usually quote articles from the New York Post, but a family member forwarded a link one that merits a share with our clients.
"They're up, they're down, they're crying, they're laughing,'' said Ann Smith, a nurse practitioner and president of Postpartum Support International. According to experts, postpartum depression  affects about 75 to 80 percent of new moms. Sometimes the symptoms disappear in two to three weeks without intervention. But many new moms aren't as lucky.  It reminds me the lore about morning sickness only lasting 3 months. I had it pretty much till the end of my pregnancy.
The problem is not a new one. Just one not openly discussed. As an article in the New York Times recently stated  "Indeed, defining postpartum depression has been a centuries-long pursuit, hobbled by a social stigma that prevents many women from acknowledging they have a problem. Women plagued by the sadness, anxiety and suicidal thoughts associated with the condition — first noted by Hippocrates in 400 B.C. — have long been told it was all in their heads, or blamed themselves for not being good enough moms."
The latest article to hit my inbox highlights more ramifications of the disorder. We deal with a lot of new parents at WHN and hope that by sharing this information we may let new moms know they aren't alone . There is an official support group for them to reach out to. Postpartum depression deserves to be highlighted so new moms won't feel ashamed for having those feelings and will seek out help.
I Want To Trust You. Can I Trust You? What's more important than having trust in the person you leave your newborn baby with? All parents want to feel that the person they have hired to care for their children can be trusted. Trusted to use good judgment. Trusted to be oh-so careful. Trusted to be reliable. Trusted to be focused. Trusted to be honest. Trusted to put the welfare of the child above everything else.
How do you get to that point? It's a process to be sure. Are gut instincts enough when hiring? No, they are not. They are, however, enough to disqualify a candidate – just not to hire one. If you think you can be productive at work second guessing the person you left your infant with, think again. Parents need to do their due diligence. This may include engaging a reputable agency to help them in this task. But if parents go it alone, there are minefields to be sure. It is critical for parents to talk to references. Preferably multiple ones. Be aware that old references often have ongoing relationships with their former employees. They may weigh in with their old nanny to say whether they think YOU will be a good employer! Make sure to have more than one meeting before offering the job.
If a nanny has a long history of childcare and great references, those nannies assume that the prospective employer, should trust them. Trust ME, here's where the disconnect begins. The issue is that the prospective employer doesn't know this person or their references, so they are forced to take what seems like a huge leap of faith. Many times nannies are completely offended by new parents' lack of trust. Why doesn't she trust me? I've been doing this job for 20 years? Why not? Here's what I have had to explain to our offended nannies: This new mom has no personal history with you. She doesn't know all those children you've help raise. She needs to have her experiences with you first hand. She needs to see you calm her screaming baby. She needs to see her baby's face light up every morning when you walk in the room. In the beginning, there is none of this context or resulting comfort. Parents can hope by doing their due diligence and making a great choice that a new relationship will be forged and that all important trust will evolve. It does take time.
I can think of a lot of hard jobs that exist. Some require extensive education. Others require technical know how. Some are physically grueling.
I'd like to add childcare to the list of tough and often undervalued jobs. Seriously, ten hours a day of tending to little people is no walk in the park, even if it often involves just that. Patience, good judgment, kindness…Did I mention patience? People who are good with children have a gift. You can study education and learn underlying principles, but it doesn't mean you are gifted with children. In my 30-plus years of working in the nanny world, I have been so fortunate to meet an amazing group of really special caregivers. They are a unique lot from all over the world, from every walk of life. They are the joy of owning a nanny business.
While I've read articles describing some pretty incredible perks of nannying for high net worth families, these articles are describing less than half of 1% of most nanny jobs. Those positions do sound enticing: yachts, private planes, vacations in great spots; but they are misleading to be sure. Most nannies get in their cars, spend time in a miserable commute, walk into a kitchen not cleaned up from the night before, and start their chores. Get those sleepy kids up, get them dressed and fed, off to school or off to the park. Not a lot of glamour. And yet the nannies who perform these duties love their jobs! They wouldn't choose to do anything else. Thank goodness! I know this city would grind to halt without them.
In honor of National Nanny Recognition Week, here are some ideas for parents wanting acknowledge the hard work their nannies do:
Pay for class or membership in the INA (International Nanny Association)
Give a day off
Give a thoughtful gift certificate
Write a note of thanks with something special inside
Flowers and a note of thanks
These are just a few, but there is no shortage of gestures I know will be most appreciated by your devoted nanny.
I was very happy to see the article about Nanny Transitions in the New York Times this past week.  The focus of the article dealt with the underestimated emotional reactions that children may have as they transition from being with their nannies to attending school. But there is even more emotional fall out than mentioned here. The end of what could have been a three to five year relationship is not just wrenching for the child and the family.
Three years ago I wrote the following:
The end of summer is a time of transition for many families. Some young children are now going off to school for the first time. I know there will be many tearful moms not quite believing that their babies are old enough for full time school. We see another side of this transitional process in our office. We see nannies tearful that "their" babies are off to school—and now they may be looking for new jobs. While sad, it is heart warming to hear how deeply these caregivers feel about their charges. Many of them are truly despondent at the thought of not seeing "their" kids everyday.
We keep a big box of Kleenex handy as we meet with nannies who are looking to find new employment because the children that they cared for have aged out of their services. There is real loss felt by these nannies who have spent 10 hours a day, 50 hours a week with "their babies." There is no job quite like this one. The emotional investment cannot be understated.
My advice to parents is to communicate with their nannies if their job is coming to and end or the hours are going to be cut drastically. As much as most nannies want to stay in their jobs, most nannies can't afford the luxury of part time pay. Every nanny knows that when the children they care for are going to school full or part time, their hours may be cut. It would be much better to discuss how their employment is going to be handled in advance instead of just handing out a pink slip.
If a nanny is interested and capable, she may be able to keep her job by becoming a family assistant or nanny manager. If that job description change isn't an option, the end of the relationship deserves some formal kind of acknowledgement. As the author of the Times article suggested, all parties should work together. The children should be part of this transition. The nanny's departure should not be a big surprise to anyone.  The children can be part of the transition by planning a goodbye party or a special outing. While I don't think a card is enough, some art therapy may be a good thing. Children also need to understand that they did nothing wrong to precipitate the nanny leaving. They are doing their part by growing up and the nanny can continue to be a part of their lives even though they won't see each other every day.
August is typically the time of year that I write about taking nannies on vacation or paying nannies when you are vacationing. Not this year. Despite my dislike of what can be viewed as self-indulgent musings, I want to share my experience at the hairdressers this past Saturday. What does my hair cut have to do with my normal blogspace? Not much and a lot.
Here's the backstory. I have been going to the same hairdresser for more than 15 years. His first language is not English. In fact, unbeknownst to me, when I first met him he only knew two words. Yes and darling. It worked for me. For years. No matter what I asked for or said, he had the same response. Yes, darling. We laugh a lot about that now. He is a wonderful guy who has had much success in this city. But back to the point.
When I saw him this past Saturday, he had just returned from a six day vacation with his family. If you don't think vacationing makes a difference, you should see my haircut. Not that it's ever actually bad. Sometimes it takes him 15 minutes to cut, others 45 minutes. Saturday was the 45 minute plus cut. He was definitely very focused and seemed to be enjoyed giving me a great haircut. We-he-talked all about his six days with his wife and daughter and what a good time they had had.
How important it is to be with family having fun! My hairdresser was totally revitalized and I was the beneficiary of his renewal. We all get run down working, working, working – even if we love our jobs. Getting away is a good thing. After, we are better at our jobs. We are better parents. We are better spouses. And the bonus is that we are creating family memories.
My hope is that everyone is getting a bit of a getaway so we can all feel better and be better at what we do.
The summer months of July and August usually include some much anticipated vacation time. If you are a nanny travelling with a family or a family travelling with your nanny, there are few helpful facts to know before taking off to ensure that reality meets expectation.
Unwritten Law: This is the family vacation, not the nanny vacation. That fact should be talked about up front. It's all about managing expectations on both sides. It would be great to discuss a tentative schedule before departure. Is the family planning to go out for dinner most nights–without the children? Is Sunday morning free time for the nanny for church or beach? Who stays at home with the baby when there is a fun activity planned?
The Law: When accompanying an employer on a trip–whether a vacation or a business trip–an employee must be compensated for all hours worked during the trip, including the time spent traveling to the destination. If the employee's working time exceeds 40 hours in a 7-day period, the employer must pay the employee for the overtime hours at the time-and-a-half rate. In addition to the regular and overtime pay, the employer is responsible for the employee's traveling expenses, including airfare and hotel accommodations. These expenses are covered by the employer because the employee would not have incurred these expenses on her own.
A nanny is not paid for her free time when she has no responsibility for the children and has the freedom to go or do whatever she pleases. Over the years, we have heard of nannies working 10-14 days straight with almost no hours off. Instead, it might be best to keep the total hours similar to what the nanny normally works at home to avoid total nanny burn-out. The hours worked can be broken up to cover the times childcare is most needed.
Remember to have that talk before you leave and then have fun!