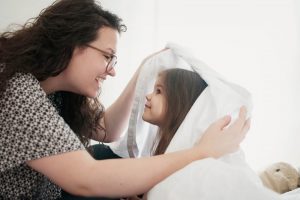 If you love children and are proud of your skills, experience, and education– you've come to the right place! We can help you find a position that will match your talents with the needs of a wonderful family.
At White House Nannies, you will work with a dedicated and honest staff who understands the entire process and takes the time to get to know YOU. We will not only help you find the ideal position, we will also provide continuing support and professional development training.
Our families are some of the DC area's finest – and their standards are high. Only 5% of all nanny applicants are accepted into the White House Nannies pool of childcare providers, which means you'll join a select group of some of the best nannies in the country. Additionally, we carefully screen all families to ensure you will be placed in a safe and secure environment and treated with respect.
We offer many opportunities to work with children including:
Permanent live-out and live-in positions
Temporary and part-time positions
After-school care
Newborn care
Overnight care
Summer positions
Requirements for Permanent Placements:
Five years of nanny experience or commensurate college education
Age 21 or older
Legal to work in US
Two to three excellent references
Valid driver's license and good driving record
Good communication skills
Love of children
A minimum one-year commitment to a family
Requirements for Temporary/On-Call Nannies:
Three years of recent child care experience or commensurate education
Age 18 or older
Legal to work in US
Two to three excellent references
Driver's license preferred
Good communication skills
Love of children
Minimum six-month commitment
If you meet our requirements, please fill out an application. You will hear back from us via email within 48 hours.
We look forward to meeting you and placing you in your next position!
For more information about our process or if you have any questions, please call us at (301) 654-1242.
Fill Out an Application