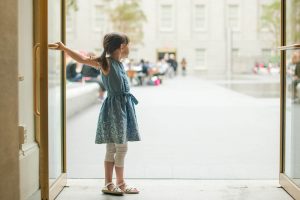 Our Temporary Division is here to help you with date nights, emergency backup care, school closings, mildly ill children, or when your regularly scheduled care falls through. We don't give short-term short shrift!
At White House Nannies we have solutions for almost every childcare need. In addition to our common temporary nanny placements we also provide the following services:
Newborn Services: A select group of our nannies is specially trained to assist with all aspects of newborn childcare from birth to 16 weeks, including preemies and multiples. Our newborn specialists can work daytime or night shifts.

Please see our

Newborn Care page

for more details.

Overnight Care: Family illness, business trips, the birth of a new child, and vacations may require overnight care.
Our placement specialists will work with you to find a trustworthy babysitter that is the perfect fit for your family. With over 200 fully screened and highly qualified babysitters, we can help you with any of your short-term childcare needs.
Our babysitters range from college and graduate students to career nannies, teachers, and other professionals who either need or want the flexibility of working in the Temporary Division. All of our caregivers must meet our rigorous qualifications and high standards.
All of our babysitters:
Are carefully screened and extensively interviewed
Have at least three years of previous childcare experience
Pass a written childcare assessment test
Have undergone CPR & First Aid training
Pass strict background checks
---
*Special COVID-19 Notice* (updated 2/20/23)
White House Nannies is continually updating its staffing procedures as it relates to COVID-19 to help ensure the health and safety of the families, children, and caregivers we work with.  
We ask that you be forthright and honest about any exposure, symptoms, or illness you or any member of your household are experiencing. 
At this time we are resuming mildly ill care for children, as long as the child has been fever-free for at least 24 hours without the use of fever reducing medication. If there is a confirmed case of COVID in the household we are unable to staff a caregiver until we receive negative rapid tests from all members of the household. Our caregivers are following the same guidelines.
Additionally, based on recommendations from pediatricians, we are unable to place temporary nannies in homes where children have:
Flu

Head lice

Highly contagious viruses

Hand, Foot and Mouth Disease (Coxsackie Virus)

Stomach Flu w/ recent vomiting within 24 hours

RSV

Strep Throat/Pink Eye/Ear Infections (UNLESS antibiotics started 24-48 hours prior)
Our babysitters require signed authorization and explicit instructions from the parent(s) in order to administer medicine.
We appreciate our community's commitment to keeping the children, caregivers, and families we work with safe during this time.
---
Request a Babysitter On-The-Go!
Our client portal combines the ease of an app with our personalized service. With the mobile-friendly portal, registered clients can make quick and convenient requests for temporary care from the convenience of their computer, phone or tablet. A White House Nanny staff member – not a computer algorithm – will then find the right babysitter for your job.
We will save you time and frustration and match you with the right nanny for your family or unique situation. Click here to apply today, or contact us today at (301)652-8088 or  info@whitehousenannies.com to learn more. For any immediate or after-hours needs, call (301)655-8240
---
Office Hours:
Monday through Friday: 9:00 AM to 5:00 PM
On-call Hours:
Monday through Friday: 7:00 AM to 9:00 AM; 5:00 PM to 10:00 PM
Saturday: 7:00 AM to 7:00 PM
Sunday: 7:00 AM to 10:00 PM
---
Temporary Nanny Placement Fees
Registered Client: $350/year plus daily referral fees
This service is best for families who regularly need temporary care for date nights, school closings, trips, unforeseen emergencies, and mildly ill children. All of your information, including childcare preferences, past nannies, and any medical issues, is confidentially and securely stored so we can send you the best babysitter for you and your children as quickly as possible.
Registered clients pay $50/day/caregiver to the agency. Payment is handled directly between you and the babysitter at an agreed-upon hourly rate.
For your convenience, a member of our staff is on call until 10 pm (except Saturdays until 7pm) to assist with your unexpected or emergency needs.
Newborn care (under 12 weeks)
Newborn overnight (under 12 weeks)
Standard 24 hour childcare
Newborn 24 hour care (under 12 weeks)
** Higher referral rates apply if you request a service after regular business hours. To avoid paying high referral rates, please call our office during regular business hours or contact us via email or our new portal. Please be advised caregivers may charge up to time and a half on major holidays.
Temporary Care Intake Form
Short-Term Nanny Educator Inquiry